Certified Pre-Owned Benefits

Certified Pre-Owned Benefits & Warranty
Now with unlimited peace of mind.
Beyond the assurance of a rigorous certification process and 24-hour Roadside Assistance, every Certified Pre-Owned Mercedes-Benz now comes with industry-leading coverage: an unlimited-mileage warranty for one year that can be extended for up to two additional years. So no matter what your odometer reads, your confidence will know no bounds.

What Does It Mean To Be Certified?
A commonly asked question in the car shopping process is, "What makes a CPO vehicle certified?" We're here to break it down for you so you can make an informed decision. A certified pre-owned Mercedes-Benz must undergo a series of detailed inspections in order to be considered "certified" that includes:
Must include a CARFAX® Vehicle History Report
Must have low mileage under the 75,000 mark
Must be less than 6 years old
Must pass routine maintenance upon schedule
Must pass a 165+ point inspection
Must be tested on the road
---
What is the Difference Between A Certified Pre-Owned vs. Pre-Owned Vehicle?
Another common question that often arises when considering a certified pre-owned or pre-owned vehicle is, what is the difference between the two? A certified-pre-owned vehicle has been inspected thoroughly and must meet certain requirements; on the other hand, a pre-owned vehicle is a pre-driven or used vehicle that has not been certified by the dealer or manufacturer, but it is still considered an affordable and reliable option.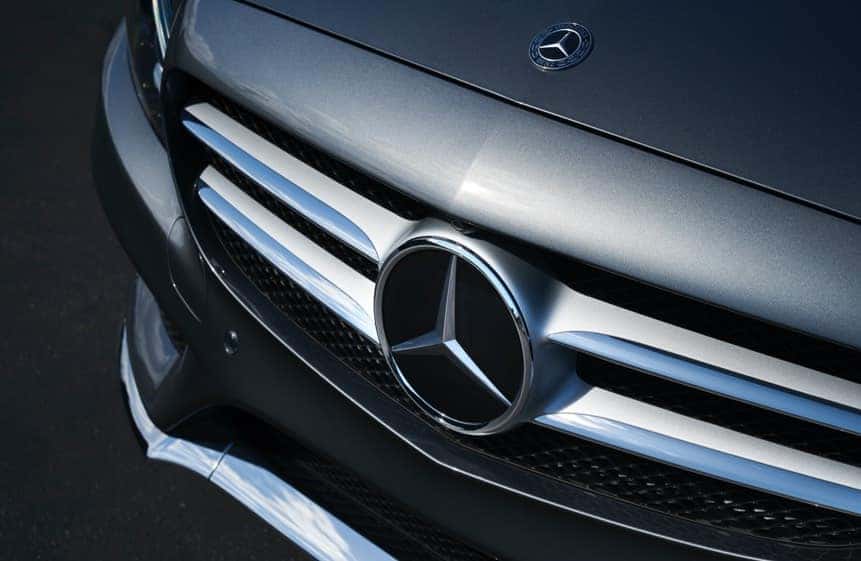 Another major difference is that a pre-owned Mercedes-Benz typically has a shorter warranty period depending on the year, mileage, and condition of the vehicle. However, what's important to note is that not every Mercedes-Benz vehicle can be certified, as it must meet astringent standards like the ones mentioned above.
---
Mercedes-Benz Pre-Owned Certification
To qualify for Pre-Owned Certification, a Mercedes-Benz vehicle must meet stringent criteria and pass a rigorous inspection as follows:
General

To begin the inspection, a mileage/history verification is performed and owner's manuals and spare keys are assembled.

Engine Compartment & Pre-Road Test Checks

Mercedes-Benz engines undergo all oil and fluid inspections to ensure unmatched performance. Engine, transmission, and rear-axle oil, brake, clutch, and level-control fluid, among others are carefully examined.

Engine Component & System Condition check

We perform a thorough condition check verification of your engine from filters and plugs to engine mounts and V-belts.

Electrical Systems and Function Test

Everything on the vehicle that takes a charge, from the headlamps, fuses, and radio to the heated seats, front seat-belt presenters, and rear-window sunshade, gets checked and approved.

Undercarriage / Drive Train

We get right underneath the vehicle to scrutinize the steering, suspensions, brakes, wheels, tires, and driveshaft.

Chassis / Body

From body structure to glass, lamp frames, lenses, seat belts, and vanity mirrors, nothing is left out.

Road Test

The road test is conducted firsthand from the driver's seat: instruments, vibration and noise, shift lock operations, and more are all checked.

Post-Road Test

After our test drive, we check for leaks, verify the proper fluid levels, and complete the inspection of the climate control begun during road testing.

Appearance

A Certified Pre-Owned vehicle is a clean-skinned beauty, as free as dings, dents, rips, scratches, and scuffs as we can make it, with high quality fit and finish, inside and out.
---
What Coverage Options Do I Receive With a CPO Warranty?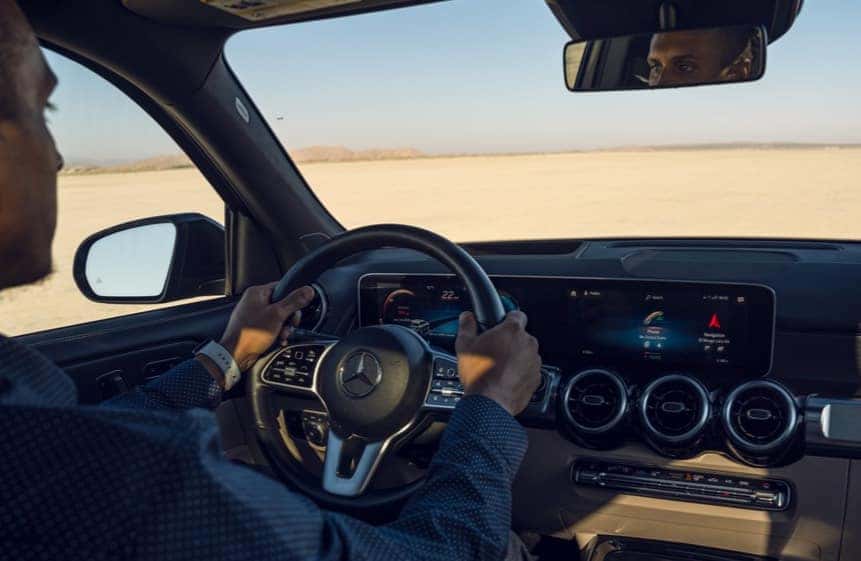 Certified Pre-Owned Warranty
When you choose a Certified Pre-Owned (CPO) vehicle from Mercedes-Benz of Bourbonnais, you choose to drive with peace of mind. There are several perks that come with a Certified Pre-Owned Mercedes-Benz, to list a few: you'll receive industry-leading coverage that comes with unlimited mileage and much more! Let our Product Specialists help you find the right coverage options that fit your lifestyle and driving needs.
---
Certified Pre-Owned Warranty
When you choose a Certified Pre-Owned (CPO) Mercedes-Benz, you get much more than an extraordinary automobile. You get industry-leading coverage — which now includes unlimited mileage with all CPO warranties.
Certified Pre-Owned Limited Warranty
Every vehicle is backed by one of the most comprehensive certified pre-owned warranties available — now with unlimited mileage.
Every Mercedes-Benz Certified Pre-Owned (MBCPO) vehicle comes with unparalleled peace of mind. For starters, it's covered by any remaining portion of the Mercedes-Benz four-year/50,000 mile* New Vehicle Limited Warranty.
Then, the MBCPO Limited Warranty provides comprehensive vehicle coverage for another 12 months — now, with unlimited miles. For those MBCPO vehicles that are no longer covered by the New Vehicle Warranty, the MBCPO Limited Warranty takes effect at the time of delivery.
With the Certified Pre-Owned Limited Warranty, your vehicle readily benefits from:
The best possible service using specially-designed Mercedes-Benz diagnostic processes and tools
Genuine Mercedes-Benz Parts for any needed replacement or augmentation
Coverage extends to the engine and powertrain, steering, suspension, brakes (excluding wear of discs and pads), electrical system, climate control system, and more.**
Certified Pre-Owned Extended Limited Warranty
Additional, affordable coverage that starts when the standard warranty ends.
Every Mercedes-Benz Certified Pre-Owned (MBCPO) vehicle is covered by the standard MBCPO Limited Warranty — which now runs for 1 year with unlimited miles, starting when your vehicle's original 4-year/50,000-mile* Mercedes-Benz New Vehicle Limited Warranty expires.
So that you can continue to enjoy unparalleled peace of mind when the CPO Limited Warranty ends, the Mercedes-Benz Certified Pre-Owned Extended Limited Warranty program offers additional coverage for either 1 or 2 years — now with unlimited miles.
Consult Mercedes-Benz of Bourbonnais for further details.

Additional Benefits & Perks
24/7 Personal Assistance
You are only a phone call away from 24-hour Roadside Assistance, Sign and Drive service (a free jump-start, flat-tire change with your existing spare, or some fuel for an empty tank), Trip Interruption and trip routing, product and technical information, or anything else related to your Mercedes-Benz.
1-800-For-Mercedes (1-800-367-6372)
Trip Interruption Coverage
Part of Mercedes-Benz Roadside Assistance, the Trip Interruption program reimburses** you for expenses up to $300 per day for up to three days in the event of a warranty-covered breakdown occurring more than 100 miles from home and causing an unexpected stay overnight.
**Reimbursement includes actual documented meal, lodging, and substitute transportation expenses incurred while your Mercedes is repaired at an authorized Mercedes-Benz Dealership.
Vehicle Exchange Privilege
Every Mercedes-Benz Certified Pre-Owned vehicle is sold with a seven day/500 mile Exchange Privilege*. If you are not satisfied, return within seven days/500 miles (whichever comes first), and the authorized Mercedes-Benz Dealer will exchange it with another Certified Pre-Owned vehicle of equal or greater value (if the buyer wishes to pay the difference).
*See your Mercedes-Benz Dealer for details.
If you're still indecisive about which coverage option is best for you, get in touch with one of our Product Specialists at Mercedes-Benz of Bourbonnais today to help you make the best decision. From affordability to reliability, there's sure to be a warranty coverage option that meets your driving demands. We're looking forward to speaking with you soon!
Sources:
www.mbusa.com/en/cpo
www.gombob.com/certified-pre-owned-benefits/